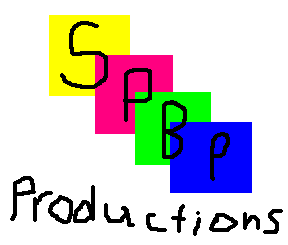 SPBP Productions is a company that makes nearly all the shows on B&Pics,Smetv and B-A.
History
On August 30,2009,The channel started out with B&Pics.About 2 months later,it released B-A,along with the shows MAD and SpongeTwins,also with plenty more shows on Smetv & B&Pics.In January 1st,2010(As a new years treat),it released another show:Cartoon City.Then B&Pics got an upgrade with more idents and getting rid of shows like "SpongeBob Last Nights.........." and "Code-E".
Channels
B&Pics
B-A
The Awesome Channel
Main Shows
MAD
Spongetwins
Cartoon City
Community content is available under
CC-BY-SA
unless otherwise noted.