EN | English Brigadier
This user is a Wikia Language Brigadier for the English language.

Expand 
The Wikia Language Brigade is a voluntary project by Fandom users to help translate their own and other communities on fandom.com in the many available languages. You can

request translations

and

corrections

from our Brigadiers (project members). Read more of our background story on

this page

.

Being Project Member: Advantages
We're a fun and active team you'd definitely like working together with.
You get your name "out there" and may attract contributors for your own wiki.
Your effort will give chances to communities that need a helping hand.
The Wikia Language Brigade can always use extra members! All you need to do to join, is putting your username and language level on the memberlist for English or other languages. Any further questions? Read up on the FAQ or contact the project leader.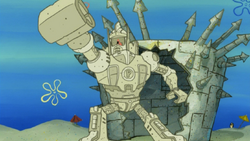 Greetings! My name is DanzxvFan8275 (formerly Phillydan25), but feel free to call me Philly or Dan. I am just an ordinary FANDOM user. I made my account in July 2015 but started increasing in activity around April-June 2016. Since then, I have been actively contributing to my favorite communities!
Seeing this template may mean either one of two things - 1) I am an active contributor here or 2) I've just decided to swing by and help clean up some vandalism or spam.
I can help with HTML and moderate amounts of MediaWiki coding, as well as a variety of problems. If you need to contact me, message me here, and I will try to respond in the next 6-12 hours, although I'll usually answer before that time length.
Communities I am most active on:
Need help? Click one of these!
Ey guys it's DanzxvFan8275 the whore. I'm a user here that is never a damn fool. I'm also a fuckin' boss.
READ THIS WHORE IN 5 SECONDS OR YOU WILL BE FUCKED!
Anyway, I'm mostly known for my work on Life in Bikini Bottom, a spin-off that I created. I also founded Spectromite Entertainment, my company that produces my shows. I work a lot with Rocky Lobster, a user who is also a writer for Life in Bikini Bottom. I also have created FutureSponge! and Bikini Bottom Baseball.
I do not allow class masturbators or zoophiles on my page. So, if you're one of those two - get out.
Bureaucrat


This user is a bureaucrat of the SpongeBob Fanon Wiki.
Any problems concerning the site should go on their message wall.
List of Bureaucrats: DanzxvFan8275 - Locknloaded23 - Purple133
DAMN FOOL
This user is a Damn fool. Proceed with caution.

Series
Community content is available under
CC-BY-SA
unless otherwise noted.